The Kitsuné Art de Vivre
ABOUT KITSUNÉ
For the past nineteen years, the multi-faceted Paris-meets-Tokyo brand has consistently grown and increased its international influence organically, building a loyal fan base all over the world.
Independent Paris fashion house Maison Kitsuné draws its inspiration from the cultural and aesthetic connections between these two cities through a wardrobe that brings together sharp tailoring, distinct streetwear influences, playfulness and wearable, comfort-focused designs. Since inception, Maison Kitsuné has grown its network of directly-owned and operated stores to 38 locations across the world, including Paris, New York City, Tokyo, Seoul, Beijing, and Los Angeles. The collection is also available online via the brand's e-commerce site, in addition to more than 400 points of sale worldwide.
Music label Kitsuné Musique's philosophy has always been driven by singling out emerging talents as they break into music. Over the years, Kitsuné Musique has become the first home of sought-after artists such as Parcels, Two Door Cinema Club, Digitalism and more. If there is a Kitsuné sound, it could be described as incredibly diverse and led by the passion for talent scouting.
Specialty coffee retailer Café Kitsuné pays tribute to the pleasure of enjoying a quality coffee in iconic locations. Created in 2013, Café Kitsuné has grown to a network of 18 cafés across the world including Tokyo, Paris, Seoul, New York City, and Beijing, achieving cult status amongst specialty coffee lovers around the world. In 2019, Café Kitsuné has also extended its activities to new business lines, adding roasteries, bars and restaurants to its range.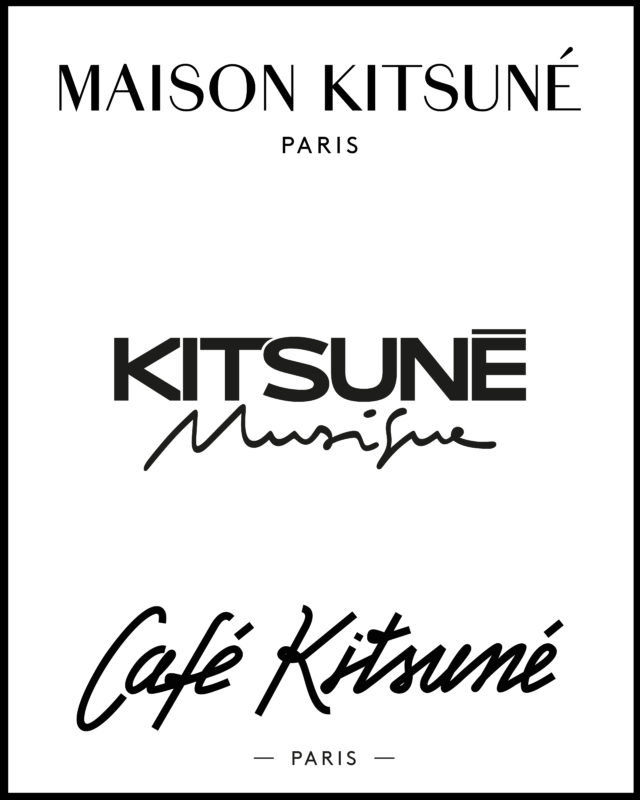 The Fox, your favorite animal!
Kitsuné is the Japanese word for fox, a symbol of versatility. Legend has it, the fox possesses the power to change its appearance, just like Kitsuné knows how to adapt its repertoire according to inspiration. Since the brand's inception, this mythical animal has been Kitsuné's signature logo, fluidly working its way in, here and there – and of course, shifting faces along the way.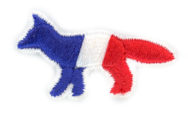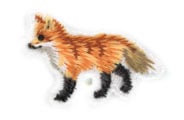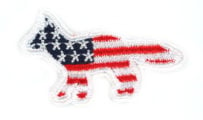 Our Adresses
Maison Kitsuné Boutiques
Maison Kitsuné has now 38 boutiques in Paris, Tokyo, New York, Hong Kong, Kyoto, Osaka, Seoul, Shanghai, Bangkok, Jakarta and Beijing amongst others.
Our adresses